Ludacris and Eudoxie's daughter Cadence Bridges was front and center to cheer on her dad's NFL halftime performance at the Falcons vs. Seahawks playoff game yesterday. Go inside for flicks of the adorable tot, plus the funny clip of Falcons owner Arthur Blank getting too lit with the ballers in the locker room….
The playoffs are in full swing and a big divisional game between the Atlanta Falcons and the Seattle Seahawks went down at the Georgia Dome yesterday.
Rapper Ludacris was tapped to perform during the halftime show, and he had his daughter Cadence Bridges and his wife Eudoxie with him for support. Cutie Cadence looked on as her pops had the entire Dome on 100.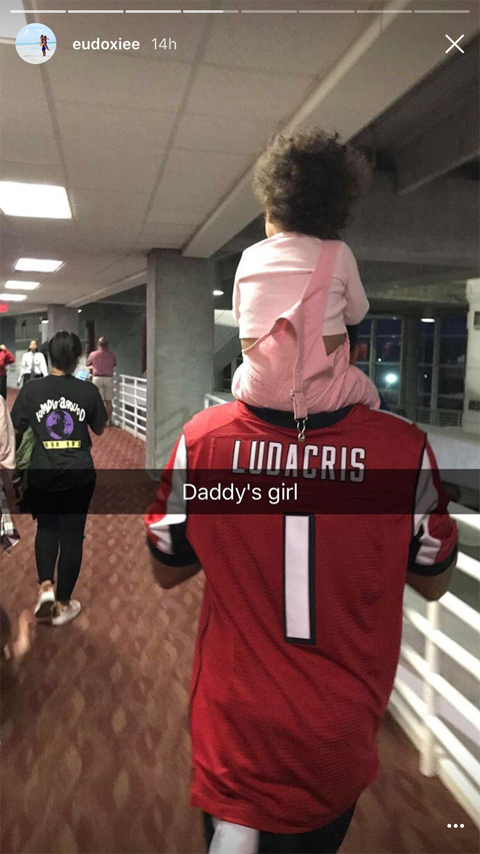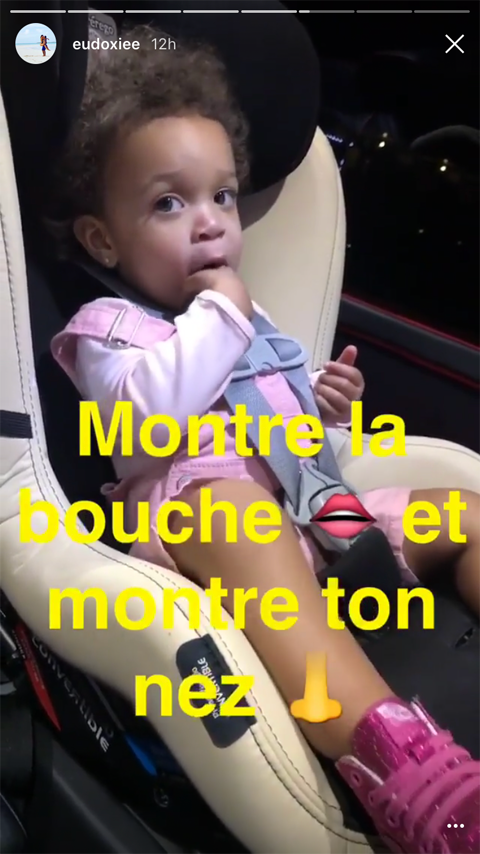 Before dad hit the stage, Eudoxie was showing off Cadence's French skills. She said the word nose in French and Cadence pointed to her nose. Beauty and brains.
Then, it was showtime: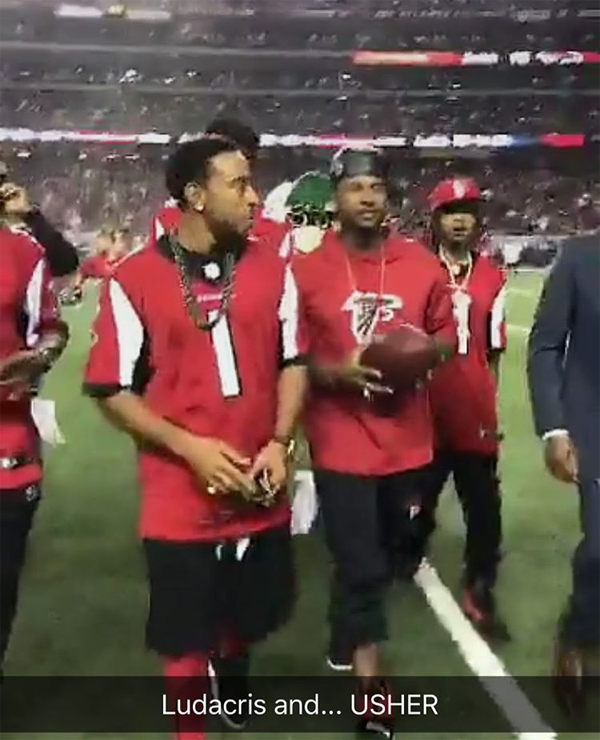 The rapper, joined by Usher on the field, rocked the stage with a performance of his hit track "Stand Up" and he spit his verse on DJ Khaled's "All I Do Is Win." Peep a few clips from his halftime performance below:
Backstage…
Three the hard way! Hottie Michael B. Jordan (why is this man so FINE?!) and R&B singer Usher linked up with Luda behind-the-scenes.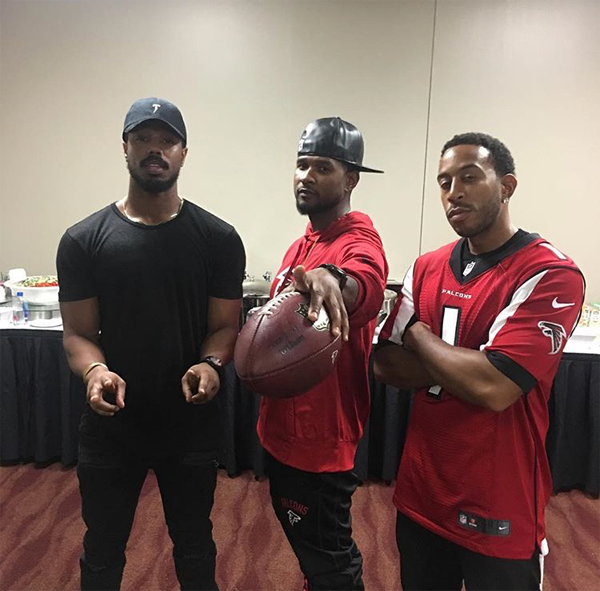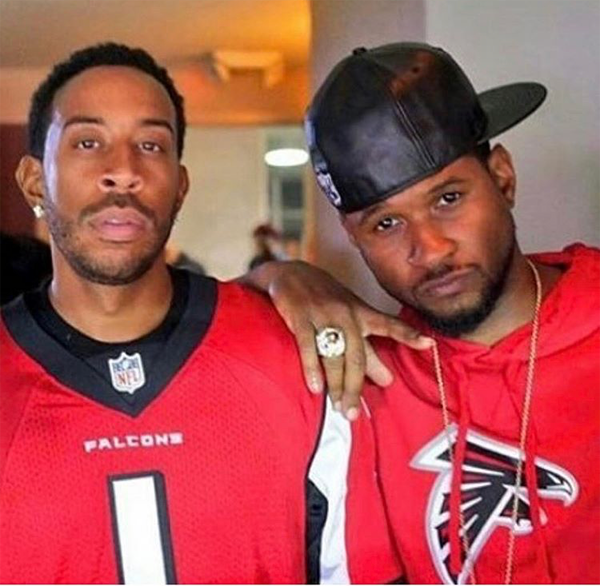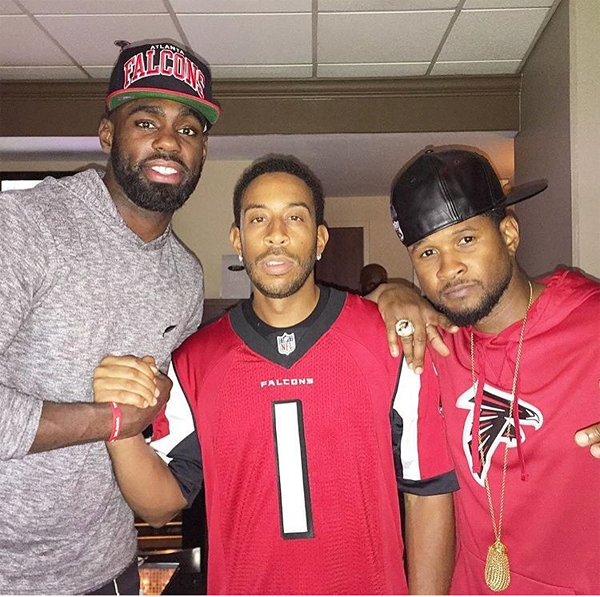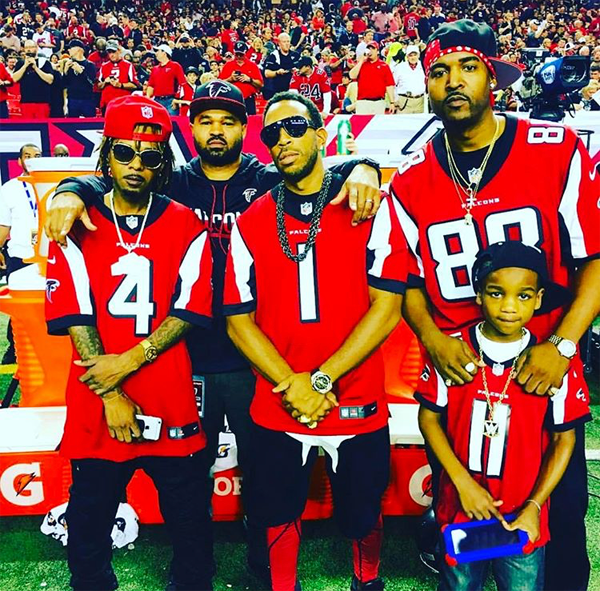 And if you're wondering who won the game:
Team owner Arthur Blank got way too LIT in the locker room after the Falcons beat the Seahawks, 36-20. Get it Mr. Blank!
Photos: Luda's IG/Usher's IG/Eudoxie's IG/@timmyjr10